OE in China
A growing number of young Kiwis are swapping the traditional OE destinations by heading to China.  We talk to some of them about their experiences of Chinese culture and the many opportunities living and working in China has given them.
Andy Boreham – Columnist / Editor for the Shanghai Daily in Shanghai, China.
Andy studied at Wellington's Victoria University, earning a Bachelor of Arts with a triple major (Media Studies, Political Science, Chinese) and spent time in various media related roles in the capital after graduating.  After successfully applying for a Prime Minister's Scholarship for Asia, Andy returned to full-time study, heading to Fudan University in Shanghai where he completed a Masters in Chinese Language and Culture.
Andy also studied at four Chinese mainland universities – East China Normal University, Tianjin University, Yunnan University, Fudan University) so he has a good mix of experience in different parts of China.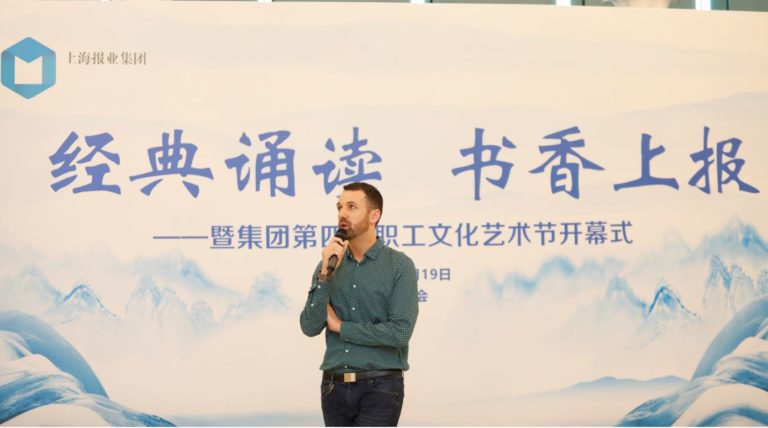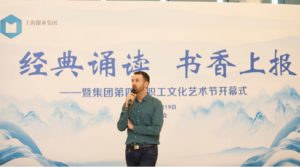 What made you go to China in the first place?
I first visited China during winter for a holiday about 8 years ago and fell in love with the cool weather. I really love the hustle and bustle of Asian cities but had only experienced tropical, muggy places up until then so I was sold. Then I returned about 6 years ago to do a semester of exchange and it grew from there.
What have you done in China so far?
I've studied quite a bit in China, at four different universities in different parts of the country, including gaining a masters degree in Chinese language and culture in Shanghai with Fudan University. It was an eye-opening experience, but sometimes it was frustrating, too.
I now work for a daily newspaper as a digital media editor, which involves doing a lot of things like creating video content, writing a weekly column, and taking part in all the crazy events my bosses seem intent on sending me to.
Apart from that, I've had a lot of other incredible experiences, like competing in the China Bridge Language Competition on TV as a representative for New Zealand and travelling around China eating strange food as part of a reality TV show. I also get out of Shanghai whenever I get the chance and have visited dozens and dozens of places around this amazingly varied and exciting country.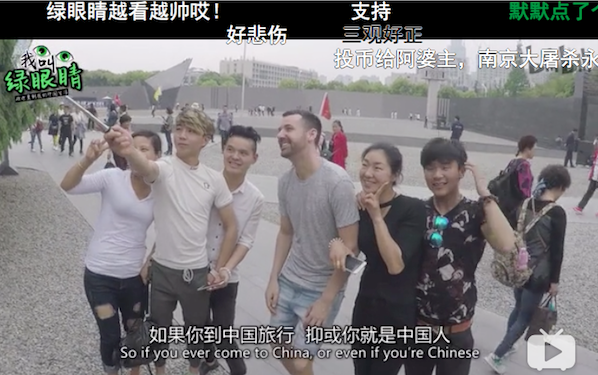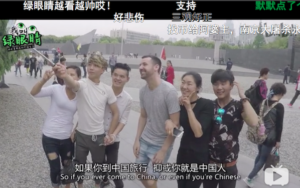 What do you like most about living and working in China?
I really enjoy the hustle and bustle which is something we aren't used to so much in New Zealand. There's just something amazing about knowing there is always something going on outside, or around the corner. I also really enjoy discovering and trying to better understand aspects of China that can seem polar opposite to New Zealand. Also, for me anyway, income versus life costs are at a much healthier ratio, so I can go travelling and eat nice food and buy whatever toys I want, and still have some money left to save. I feel like life costs in New Zealand are super high and we're charged crazy prices for everything back home, and that's a daunting idea for me.
If we ask you to share one amazing experience in China with young kiwis back home, what would that be?
I'm struggling to think of a single experience, but I keep remembering the time when my wallet was stolen at Tianjin Railway Station. It sounds hideous, and it was, but after a railway police officer spent more than an hour helping me search high and low, and took me into the security control centre to watch all the footage from different cameras back, all with no luck, he gave me 10 yuan of his own money to get back to my university. That was really touching and something I have never forgotten.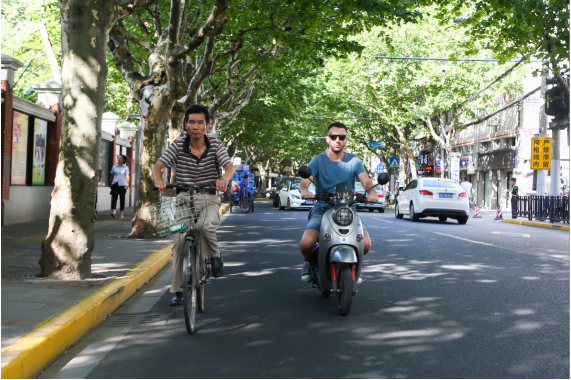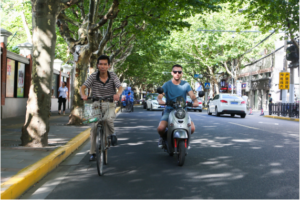 What are the main opportunities for young New Zealanders who are keen to live and work in China?
To be honest, I think the main opportunities for young New Zealanders back home who want to live and work in China still lie in their English ability. Of course Mandarin language ability is a plus, but it is usually not at all required. Foreigners still aren't allowed to take any job they want here, you need to have a certain skill that the country is lacking, and for many foreigners living and working here that's language. Language ability can be utilised across many fields of expertise, for example, I have a friend from New Zealand who works as the only foreigner in a gaming company, where his job is to adapt games for foreign audiences.
But being a native English speaker isn't enough, you need to prove you have exceptional English language skills, especially when it comes to reading and writing.
Is it possible to find work in China if you can't understand Mandarin?
It is definitely possible to find work in China without being able to speak a single word of a Chinese language, but I don't recommend it. In my workplace, we have about 6 foreign staff out of about 120, and I'm the only one who can speak Mandarin.  I saw a statistic somewhere recently that said only 8% of foreigners living in China can even speak a few sentences of a Chinese language, so it's definitely not a must. But I don't understand why on earth anyone would want to live in a country they didn't understand. Learn Mandarin.  You won't regret it!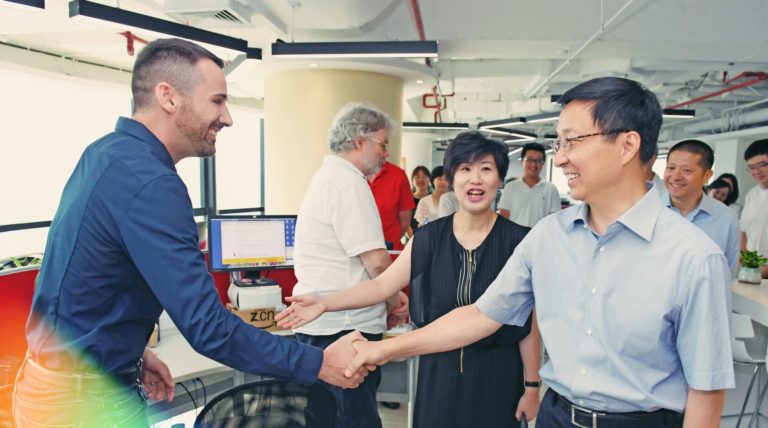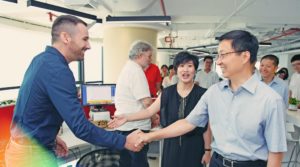 What are some things or aspects of life in China you'd like to see in New Zealand?
To be honest, some of the things I love about China will never happen in New Zealand because they're related to population. For example, New Zealand will never have extensive metro and high-speed rail networks, because the population can't sustain it.  Apart from that, I really love how in China I can just leave work or any social situation by just saying "我先走了哦!", without any of the long, protracted "goodbyes" we feel obliged to undertake back home. That's awesome.
What do you miss most about home?
Mince and cheese pies and Watties tomato sauce!