HUI Māori Collective Launched at Parliament
World-first verification framework takes premium Māori products to the Chinese market.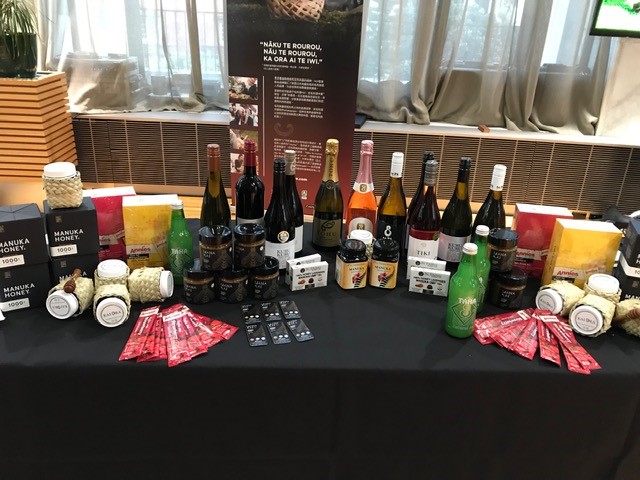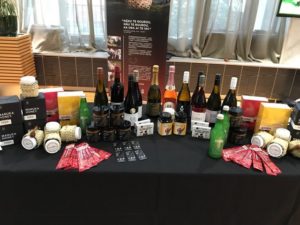 One of New Zealand's most innovative business solutions – to take high-quality local food and beverage products direct to Chinese consumers – has been launched at the Beehive.
The formal agreement to create the HUI Māori Collective was signed last night in the presence of Ministers David Parker (the Minister for Trade and Economic Development) and Nanaia Mahuta (the Minister for Māori Development).
The HUI Māori Collective comprises 11 companies which together will sell a range of premium products, including wine, Mānuka honey, fruit bars, and Kawakawa soft drink.
Their Māori-branded product suite will be hosted on NZ Post's flagship store on the e-commerce platform Tmall Global, which is part of the Alibaba Group. Chinese customers can order online, NZ Post will then package the order from its Auckland Airport warehouse and send direct to Chinese consumers in a partnership with China Post.
The innovative solution is underpinned by a world-first verification process developed in collaboration between AsureQuality, New Zealand Post and New Zealand Trade and Enterprise for the HUI Māori Collective.
The 'Food Trust Framework' means that Chinese consumers can be confident that their goods do come directly from New Zealand and the authenticated Māori producers in the collective.
The framework offers total consumer transparency via a unique product QR code and a verified physical delivery logistics system. This ensures the authenticity, quality and safety of the HUI products purchased by Chinese consumers.
For exporters, the framework delivers the trusted transparency and confidence in their own brand stories and 'NZ Inc' that discerning international consumers are looking for.
Further provenance authentication is provided through New Zealand's FernMark Licence, which will be proudly displayed on HUI packages, Tmall Global and the HUI Collective website. The New Zealand Government FernMark Licence Programme verifies that products are grown or made or designed in New Zealand by reputable New Zealand companies.
Carrying the trademark offers the collective an additional layer of credibility and trust to both distributors and consumers in China. This is the first time a FernMark has been issued to a coalition group of exporters.
The HUI group will benefit from FernMark's robust online IP protection programme, which monitors over 800 global e-commerce markets in China, including TMALL and Taobao. This ensures that all products bearing the FernMark are licensed to do so thereby providing a mark of trust and authenticity.
Tiki Taane has also joined the coalition, blending world-class Māori entertainment with premium food and beverage products, providing Chinese consumers with a unique shopping experience and helping the coalition's products stand out on Tmall Global.
In launching the HUI Māori Collective last night, Minister Parker said: "The simply reality for us is that trade is crucial for our well-being and standard of living; 620,000 Kiwis rely on exports for their livelihood.
"It is why the Government is firmly focused on supporting our exporters. And as a consequence, we applaud those who contribute to our prosperity at home through their success on the international stage.
"As a country, we know that we need to diversify and enhance the value of our goods and services exports, and the HUI Māori Collective is the perfect example of that.''
Minister Mahuta agreed, saying "It is exciting to see 11 Māori businesses as part of this bold Māori collective, combining a range of premium products direct to this important export market.
"HUI is a celebration of support and kinship. Māori businesses are already key players on the world stage and major contributors to the New Zealand economy.
"Today is a modern world of commerce where it is global, borderless and online – a place where Māori excel. What makes Māori business unique is our culture, our values, our approach.
"HUI carries all those proud, valuable Māori qualities with them into China.''
The chair of the Collective, Hayden Johnston, said each member had proven success within their own business. "Together we have formed an incredibly cohesive group with an outright focus on quality and respect for land and people.
"We proudly put forward our very best products and we have learnt to leverage our collective skills, energies and resources in the belief of achieving even greater success together.''
Maggie Zhou, Managing Director of Alibaba Group in Australia and New Zealand, said: "New Zealand products continue to see strong and growing demand from Chinese consumers across Alibaba's marketplaces. We look forward to working with the local businesses involved in the HUI Māori Collective and working with New Zealand Post to support the roll out of this initiative on our Tmall Global marketplace."
The creation of the HUI Māori Collective has been supported by a number of organisations, including New Zealand Trade and Enterprise, AsureQuality, NZ Post, Te Puni Kōkiri and Poutama Trust.
The ANZ bank will provide support to develop a future blockchain solution, and bespoke finance solutions to support the Collective manage its financial flows. Paul Goodwin, ANZ Institutional Managing Director, said: "Blockchain technology could make a significant difference to Māori businesses and other exporters trading overseas. As well as businesses being paid faster, it'll provide verification of a product's authenticity, critical for Chinese consumers."
Auckland Airport has also come on board as an official partner and will create a video that will tell the 'producer to consumer story' through the Collective's innovative delivery logistics.
The HUI Collective will be launched in China on Monday, November 5, during the China International Import Expo (CIIE) in Shanghai.
Note to Editors about the Collective:
The Collective has developed a common umbrella brand and will launch during CIIE Week in Shanghai, in early November.
AsureQuality has developed a unique quality assurance framework to independently verify the manufacturing and supply chains, as well as the authenticity of the collective's Māori values and how these are applied. Now verified, each member company is able to use the AQ Assured assurance mark in association with their products.
Whether a product can be trusted is a major concern for Chinese consumers, so an independent verification will be a compelling point of difference for the coalition.
Te Puni Kōkiri has also invested $235,000 to assist with the development of the unique quality assurance framework, the independent verification of the HUI Māori Collective's values story and the HUI products, trademarking, legal fees, branding, and development of tailor-made, branded packaging to protect the product in the postal channels.
Poutama Trust is providing financial and administrative support for the collective and operating as the grant manager for the TPK contract.
New Zealand Trade and Enterprise has connected these companies to the Alibaba opportunity and assisted them to work together to develop and execute this innovative export strategy.
 Hui Māori Collective members
Kai Ora Honey
Mana kai Honey
Tai Tokerau Honey
The True Honey Company
Tuku Māori Winemakers Collective
Steve Bird Wines
Te Pā wines
Tiki Wines
Kurukuru Wines
Taha Beverages
Kono
Tiki Taane
For more information, including photographs of the launch at the Beehive, contact Andrew Holden at NZTE.