China and NZ celebrate 45 years of diplomatic relations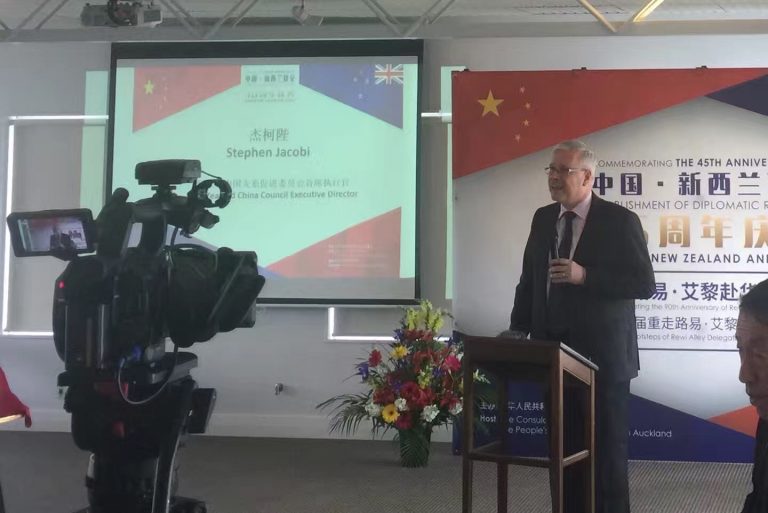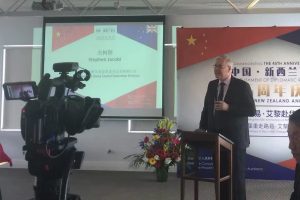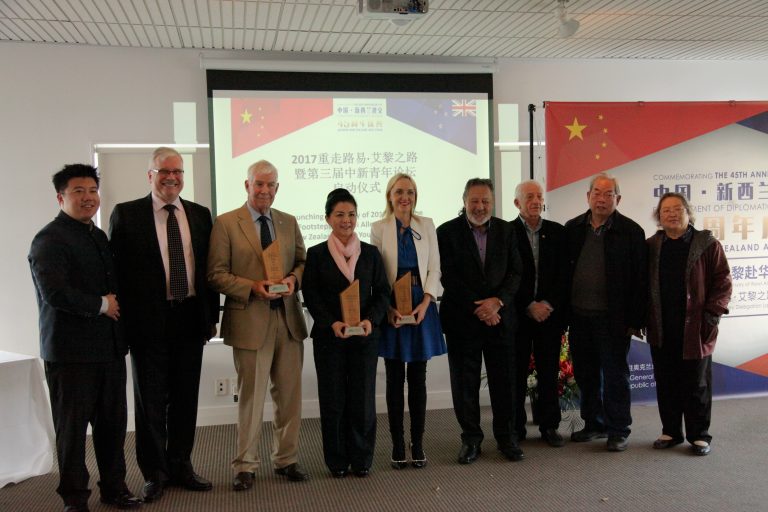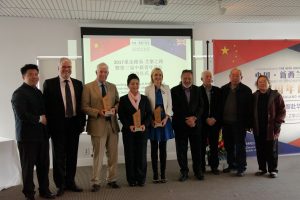 The Chinese Consulate – General in Auckland joined with the Chinese Youth Federation to host an event to celebrate the 45th anniversary of establishment of diplomatic relations between New Zealand China.  The event was the occasion also to farewell a youth delegation visiting China and to commemorate the 90th anniversary of Rewi Alley's arrival in China.
The event was attended by Minister of Education Hon Nikki Kaye, Chinese Consul General Mme Xu Erwen and a number of other dignitaries.
In a speech delivered at the event,  NZCC Executive Director Stephen Jacobi said: "New Zealand and China enjoy a close and expanding relationship built upon a number of "firsts" including the recognition of the PRC in 1972 and the conclusion of a ground-breaking free trade agreement.  Today we look to the future through growing people to people links, the FTA upgrade and China's Belt and Road Initiative to take us forward.  In this context improving New Zealanders' understanding of the relationship in China and building capabilities through youth exchanges is critically important.
This year marks the 45th anniversary of the establishment of diplomatic relations between China and New Zealand. It is also the 120th anniversary of Rewi Alley's birth, the 90th anniversary of his arrival in China and the 30th anniversary of his death.