China Council meets in Christchurch
The Executive Board of the NZ China Council met in Christchurch on 16 August.
The Board was joined at lunch by Mayor Lianne Dalziel and Canterbury University Vice Chancellor Rod Carr at the newly renovated Christchurch Club. Discussion focused on the rebuilding in Christchurch and how to build civic and academic links with China.
Then it was off to the brand new offices of the Canterbury Employers Chamber of Commerce in Kilmore Street for the Board meeting.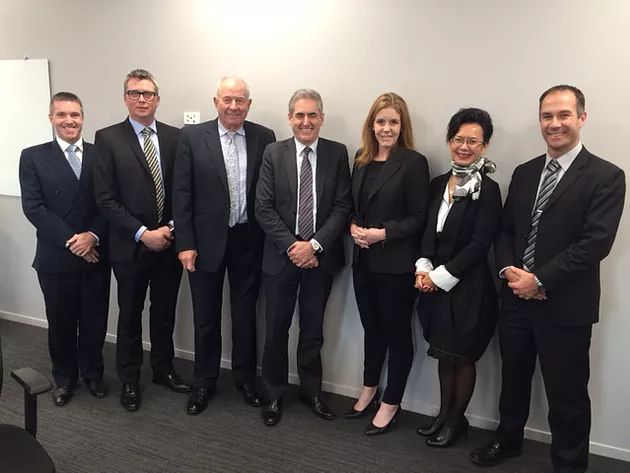 Four business representatives from Christchurch joined the Board to talk about their experiences and plans for China. They were:
o Peter Townsend, Canterbury Employers Chamber of Commerce
o Jo Pennycuick, Re-design Group
o Quinton Hall, Ngai Tahu Tourism
o Mike Killick, Deep South Ice Cream
Council ED Stephen Jacobi said "Meeting with local contacts like this is important for our work at the Council. If the relationship with China is going to work for New Zealand, it has to work for all parts of the country and it has to work for Christchurch which is rebuilding itself and repositioning itself as a dynamic city in the Asia Pacific region".
At a reception following Board members were joined by around 50 guests including Chinese Consul General Mr Jin Zhijian, representatives of the Chinese community as well as Canterbury businesses.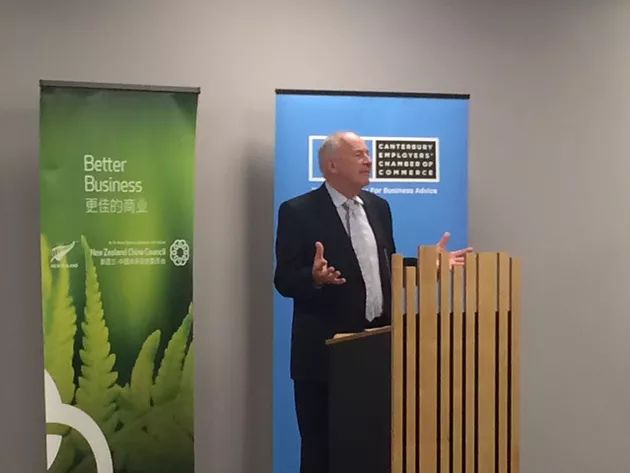 Council Chairman Sir Don McKinnon welcomed guests and spoke about the work of the Council in articulating the importance of the relationship with China to New Zealanders.
Sir Don also extended thanks to one of the Council's former members – Sir Graeme Harrison, Chairman of Anzco Foods and former Chairman of the NZ International Business Forum, who has recently stepped down from the Board having served since the Council's inception.